When you think of burglar alarms, you probably think of door and window sensors controlled by a blocky beige 10-button keypad. While you are technically correct – that is indeed an alarm system – it's not the modern standard.
By the calendar, those keypads are aging. With the technology available today, they're archaic. The modern security system looks like someone hung an oversized smartphone or a tablet on the wall, and they work kind of like that, too – they do so much more than the keypad.
1. Intuitive Interface
Not only are your settings options limited on an old push-button pad, your ability to change them is, too. At best, it might be difficult to figure out, whether you have the manual on hand or not. At worst, you might accidentally convince your system you're a burglar trying to tamper with it.
In contrast, modern alarm keypads have the comforting familiarity of a touchscreen, with all the information and menu options clearly displayed for you. The settings are easy to understand and just a swipe or tap away instead of buried in scrolling menus.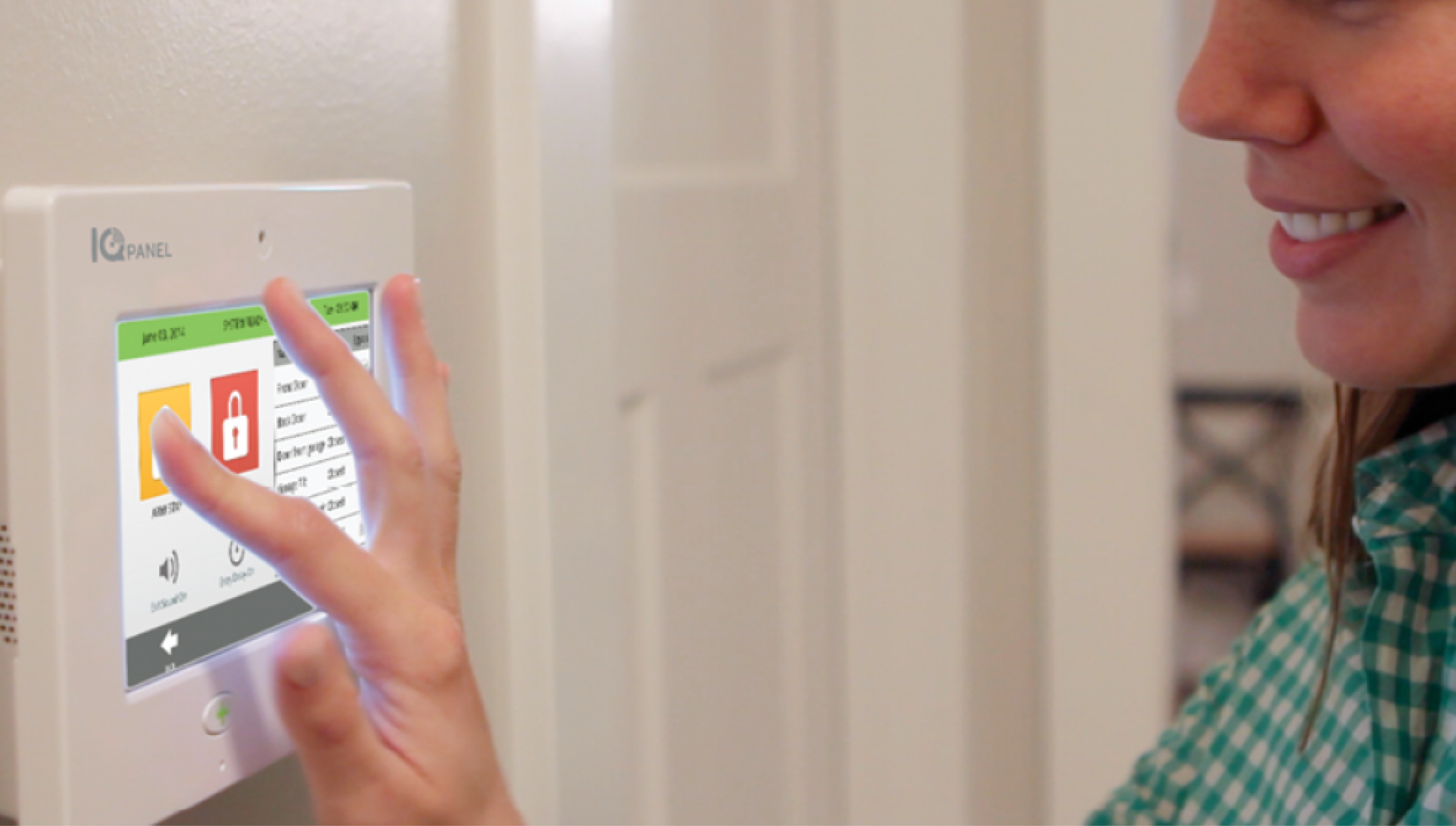 2. Modern Features
The new touchscreens support arming delays – it won't trigger the alarm for a set time after you arm it to leave, and some allow you to extend that time if you haven't opened the door yet. They can even set your alarms for you on a regular schedule. Program it with your routine, and the system will arm itself exactly when you want it to.
3. System Disarm Photos
Want to know who's arming and disarming your system when? Qolsys makes a keypad called the IQ Panel 2 that includes a small camera on the frame. Any time the system is armed or disarmed, the keypad will take a nice clean picture of whoever did it.  The best feature of the IQ2 is the ability to arm and disarm automatically with Bluetooth on your smartphone.
4. Cellular Connectivity
Your old alarm system is self-contained and impossible to access from anywhere but the physical keypad. While this is nice and secure, it's highly inconvenient when you want to use it from the other room or outside.
This is where your new touchpad and smartphone meet. Your phone can already connect to everything else in your house – why not your alarm system? Simply by using an app, you can remotely arm or disarm your system, change its settings, or even check in on it while you're out. Your phone isn't the only device you can pair with your new system – the app can link it to your smartwatch, your Amazon Alexa or Google Home device, or even your Apple TV or Amazon Fire TV.
5. Connecting to Your Smart Home
The new systems also connect to your Z-wave smart home automation system – whatever automation you have hooked up to door locks or lights, a modern touchscreen can interface with them and even act as the main control pad. Want to set up a convenient schedule that dims your lights for the evening and locks your doors? Your old keypad couldn't do that, but your new one can.
Local Security Installers Near Me
Safe and Sound Security has been protecting homes and businesses and in Concord, San Francisco, San Jose, Sacramento, Stockton, Pomona, and Los Angeles for over 10 years.  With boots on the ground in California for over a decade, we're the best burglar alarm installers around, and we also update alarm systems you already have. Whether you're looking for the best alarm systems or just want a little more information, give us a call and we'll give you a free consultation.